OG Limited is a top-notch provider of industrial storage solutions specially and expertly designed and built to meet customer's needs so as to maximize available space, save time and increase in productivity.
Why spent more money to get a low quality and poorly designed storage shelving system when you can allow OG Limited with a team of experts to study your space, design, and build the solution that is guaranteed to maximize capacity, reduce time spend in searching, increase productivity and durable?
Our Mission Statement
We are committed to providing quality storage solutions to the general public that is safe and economical. We want to supply from the little guy to the biggest cooperate organization with
economical storage solutions
nationwide.
Our Vision
We visualize the business growing, providing quality and economical services but never losing personal touch with our clients.
Our Core Value
Get it done: Clients trust us to build things that work and we take that seriously. Our team will overcome obstacles, build solutions, and deliver exceptional results.
Build for durability: We want to create something worth creating, that will endure the test of time. We do this by relentlessly focusing on our customers' success, building high-quality storage solutions.
Who We Are
OG Limited is one of the Leading industrial storage company based in Lagos, We provide specific storage solutions for every customer.
Odianose Globalink Limited is a registered metal racking and shelving Company, based in Lagos, Nigeria.
We have vast knowledge and experience in steel fabrication & design, manufacturing, sale, and services of steel racks and metal shelving systems including mezzanine shelving, steel-mesh caging system, and other storage solutions.
OGL versatile racking and shelving system can also be customized to suit your needs. We work with our customers through the complete life cycle of their storage needs, from initial planning, through installation and ongoing service and support. Read more about us here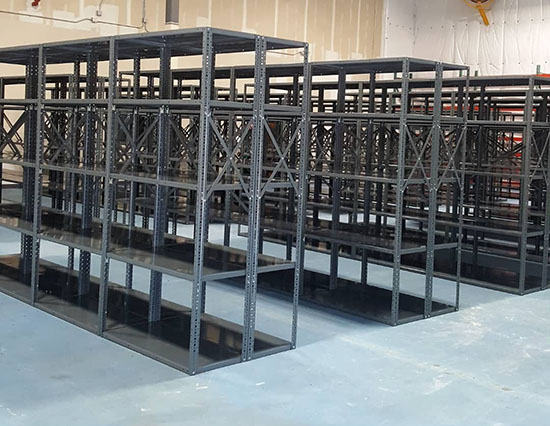 The products and services we provide...
We pride ourselves in providing tailor-made industrial solutions and below are solutions we can expertly deliver to you.
Our racking and shelving quality and affordability are key points in our company's vision. We constantly endeavour to improve our design and engineering processes so we can offer clients the quality up-to-date Steel racks and metal shelves solutions.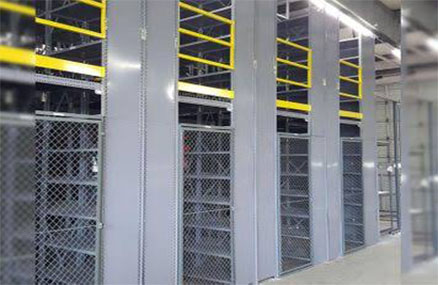 Mezzanine Floors enable the full working height of a building to be utilized to the maximum by doubling the surface area. They are custom designed and manufactured to suit all clients' specific requirements.
Mezzanine Floors can be used as storage areas, fabrication areas, packing areas and offices among many other uses.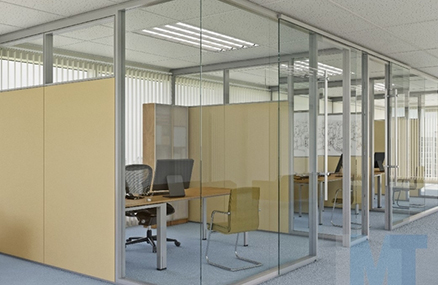 With rich industry experience, OG Limited provides superior fabrication and installation services of partitions fabricated from high-quality grade material, these meet the requirements of full height doors and doors with over panels. Also, these can be customized in the specified height and length given by the client!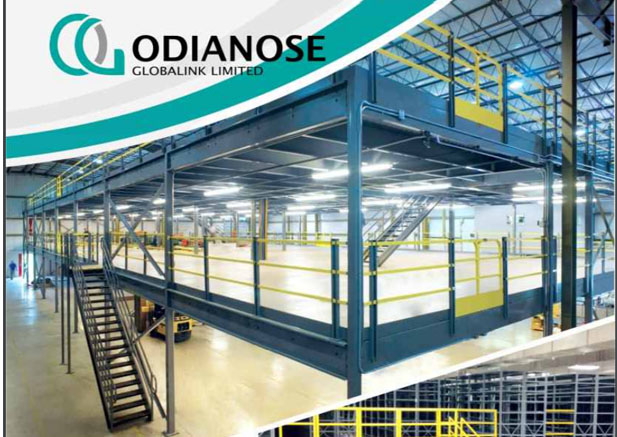 BROCHURE
Please check out our brochure which gives an overview of OG Limited and also featuring some of the ways customers and partners can engage with OG Limited (download a PDF version below).
Our Achievements
We pride ourselves in providing high-quality and durable racking, shelving, mezzanine solutions among others and for over 10 years now, we have provided over 500 solutions to over 100 happy customers across the 30 states in Nigeria.
Project Completed
High-quality and durable solutions
Happy Clients
Putting smiles on customers' faces for more than 10 years now
The States Served
Our solutions and presence are almost everywhere.
Request a Quote/Call Back?
Would you love us to send you a quote or give you a callback? If your answer is yes, then hesitate to fill the form below and give us brief information about your project(s) and one of our representatives will get in touch with you as soon as possible.
Make an Appointment
FOR ANY ENQUIRY
What Our Customers Are Saying
I just wanted to share a quick note and let you know that you guys do a really good job. I'm glad I decided to work with OG Limited. It's really great experience having a storage solution that helps us to maximize space.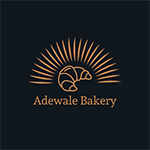 Adewale Sanusi
CEO, Adewale Bakery
Working with OG limited to design and build our company racks for the store has been amazing. I'm happy seeing the quality of steel used for the construction and the assurance given to us that it would last longer than expected is a wonderful experience.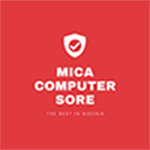 Michael Ogochukwu
CEO, Mica Computer Store
Latest News From The Blog
Check out our latest post from our blog below.
Are you tired of rummaging through cluttered drawers and piles of stuff to find what you need? If so, it might...
Any warehouse or storage facility must have an effective racking system. It guarantees that your inventory is ...